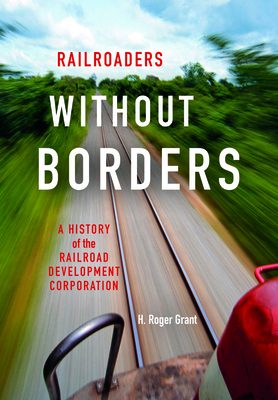 Railroaders Without Borders (Hardcover)
A History of the Railroad Development Corporation (Railroads Past and Present)
Indiana University Press, 9780253017987, 256pp.
Publication Date: October 22, 2015
* Individual store prices may vary.
Description
For over 25 years, the creatively led Railroad Development Corporation (RDC) has rejuvenated a series of down-and-out and even defunct railroads. Launched in 1987 by Henry Posner III, this investment and management company has demonstrated that it is possible both to have a conscience and to earn a profit in today's railroad industry. With ventures on four continents, RDC has created an admirable record of long-term commitments, respect for local cultures, and protection of the public interest. H. Roger Grant presents a firsthand look at this unique business operation and its triumphs and disappointments.
About the Author
H. Roger Grant is Kathryn and Calhoun Lemon Professor of History at Clemson University. He is author of over 30 books, including The Louisville, Cincinnati & Charleston Rail Road: Dreams of Linking North and South (IUP, 2014), Railroads and the American People (IUP, 2012), Iowa's Railroads: An Album (with Don L. Hofsommer) (IUP, 2009), and Visionary Railroader: Jervis Langdon Jr. and the Transportation Revolution (IUP, 2008).