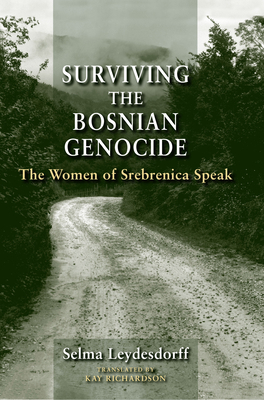 Surviving the Bosnian Genocide (Paperback)
The Women of Srebrenica Speak
Indiana University Press, 9780253018045, 272pp.
Publication Date: March 6, 2015
Other Editions of This Title:
Hardcover (9/20/2011)
* Individual store prices may vary.
Description
In July 1995, the Army of the Serbian Republic killed some 8,000 Bosnian men and boys in and around the town of Srebrenica the largest mass murder in Europe since World War II. Surviving the Bosnian Genocide is based on the testimonies of 60 female survivors of the massacre who were interviewed by Dutch historian Selma Leydesdorff. The women, many of whom still live in refugee camps, talk about their lives before the Bosnian war, the events of the massacre, and the ways they have tried to cope with their fate. Though fragmented by trauma, the women tell of life and survival under extreme conditions, while recalling a time before the war when Muslims, Croats, and Serbs lived together peaceably. By giving them a voice, this book looks beyond the rapes, murders, and atrocities of that dark time to show the agency of these women during and after the war and their fight to uncover the truth of what happened at Srebrenica and why.
About the Author
Selma Leydesdorff is Professor of Oral History and Culture at the University of Amsterdam. She is author of We Lived with Dignity: The Jewish Proletariat of Amsterdam, 1900-1940 and editor (with Nanci Adler, Mary Chamberlain, and Leyla Neyzi) of Memories of Mass Repression: Narrating Life Stories in the Aftermath of Atrocity.Kay Richardson is a retired editor with 30 years of experience in international scholarly publishing. During her 13 years of residence in the Netherlands, she gained fluency in Dutch and developed an abiding interest in Dutch history and culture.