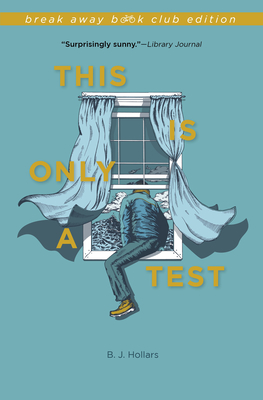 This Is Only a Test (Break Away Books) (Paperback)
Break Away Book Club Edition, 9780253018175, 180pp.
Publication Date: February 1, 2016
* Individual store prices may vary.
Description
On April 27, 2011, just days after learning of their pregnancy, B. J. Hollars, his wife, and their future son endured the onslaught of an EF-4 tornado. There, while huddled in a bathtub in their Alabama home, mortality flashed before their eyes. With the last of his computer battery, Hollars began recounting the experience, and would continue to do so in the following years, writing his way out of one disaster only to find himself caught up in another. Tornadoes, drownings, and nuclear catastrophes force him to acknowledge the inexplicable, while he attempts to overcome his greatest fear--the impossibility of protecting his newborn son from the world's cruelties. Hollars creates a constellation of grief, tapping into the rarely acknowledged intersection between fatherhood and fear, sacrifice and safety, and the humbling effect of losing control of our lives.
About the Author
B. J. Hollars is author of two award-winning nonfiction books, Thirteen Loops: Race, Violence and the Last Lynching in America and Opening the Doors: The Desegregation of the University of Alabama and the Fight for Civil Rights in Tuscaloosa, as well as Sightings (IUP, 2013) and Dispatches from the Drownings: Reporting the Fiction of Nonfiction. He is Assistant Professor of English at the University of Wisconsin-Eau Claire.