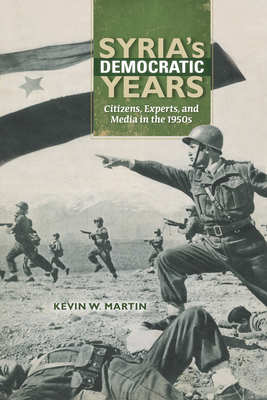 Syria's Democratic Years (Paperback)
Citizens, Experts, and Media in the 1950s (Public Cultures of the Middle East and North Africa)
Indiana University Press, 9780253018878, 234pp.
Publication Date: November 24, 2015
Other Editions of This Title:
Hardcover (11/24/2015)
* Individual store prices may vary.
Description
The years 1954-1958 in Syria are popularly known as "The Democratic Years," a brief period of civilian government before the consolidation of authoritarian rule. Kevin W. Martin provides a cultural history of the period and argues that the authoritarian outcome was anything but inevitable. Examining the flourishing broadcast and print media of the time, he focuses on three public figures, experts whose professions--law, the military, and medicine--projected modernity and modeled the new Arab citizen. This experiment with democracy, however abortive, offers a model of governance from Syria's historical experience that could serve as an alternative to dictatorship.
About the Author
Kevin W. Martin is Assistant Professor of Near Eastern Languages and Cultures and Adjunct Assistant Professor of History at Indiana University.