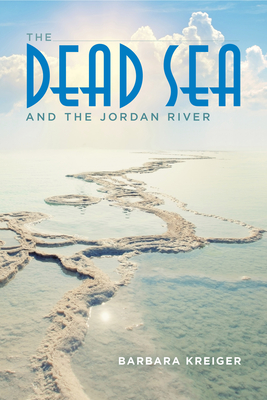 The Dead Sea and the Jordan River (Hardcover)
Indiana University Press, 9780253019363, 304pp.
Publication Date: March 21, 2016
Other Editions of This Title:
Paperback (3/21/2016)
* Individual store prices may vary.
Description
For centuries travelers have been drawn to the stunning and mysterious Dead Sea and Jordan River, a region which is unlike any other on earth in its religious and historical significance. In this exceptionally engaging and readable book, Barbara Kreiger chronicles the natural and human history of these storied bodies of water, drawing on accounts by travelers, pilgrims, and explorers from ancient times to the present. She conveys the blend of spiritual, touristic, and scientific motivations that have driven exploration and describes the modern exploitation of the lake and the surrounding area through mineral extraction and agriculture. Today, both lake and river are in crisis, and stewardship of these water resources is bound up with political conflicts in the region. The Dead Sea and the Jordan River combines history, literature, travelogue, and natural history in a way that makes it hard to put down.
About the Author
Barbara Kreiger is Creative Writing Concentration Chair and Adjunct Associate Professor in the Master of Arts in Liberal Studies program at Dartmouth College. Her other publications include Divine Expectations: An American Woman in Nineteenth-Century Palestine. Her work has appeared in the New York Times, Boston Globe, Smithsonian Magazine, and other publications.