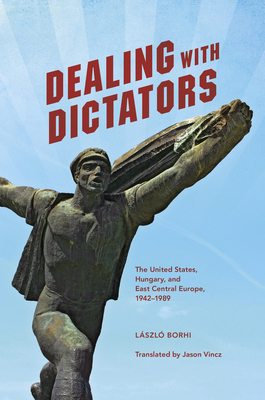 Dealing with Dictators (Hardcover)
The United States, Hungary, and East Central Europe, 1942-1989
Indiana University Press, 9780253019394, 564pp.
Publication Date: June 21, 2016
Other Editions of This Title:
Paperback (10/31/2017)
* Individual store prices may vary.
Description
Dealing with Dictators explores America's Cold War efforts to make the dictatorships of Eastern Europe less tyrannical and more responsive to the country's international interests. During this period, US policies were a mix of economic and psychological warfare, subversion, cultural and economic penetration, and coercive diplomacy. Through careful examination of American and Hungarian sources, L szl Borhi assesses why some policies toward Hungary achieved their goals while others were not successful. When George H. W. Bush exclaimed to Mikhail Gorbachev on the day the Soviet Union collapsed, "Together we liberated Eastern Europe and unified Germany," he was hardly doing justice to the complicated history of the era. The story of the process by which the transition from Soviet satellite to independent state occurred in Hungary sheds light on the dynamics of systemic change in international politics at the end of the Cold War.