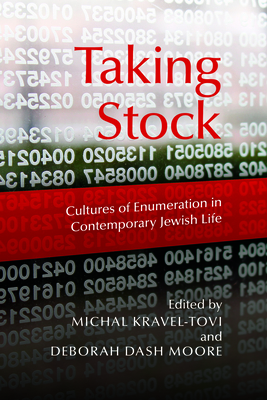 Taking Stock (Hardcover)
Cultures of Enumeration in Contemporary Jewish Life (Modern Jewish Experience)
Indiana University Press, 9780253020475, 272pp.
Publication Date: June 27, 2016
Other Editions of This Title:
Paperback (6/27/2016)
* Individual store prices may vary.
Description
Taking Stock is a collection of lively, original essays that explore the cultures of enumeration that permeate contemporary and modern Jewish life. Speaking to the profound cultural investment in quantified forms of knowledge and representation--whether discussing the Holocaust or counting the numbers of Israeli and American Jews--these essays reveal a social life of Jewish numbers. As they trace the uses of numerical frameworks, they portray how Jews define, negotiate, and enact matters of Jewish collectivity. The contributors offer productive perspectives into ubiquitous yet often overlooked aspects of the modern Jewish experience.
About the Author
Michal Kravel-Tovi is Lecturer in the Department of Sociology and Anthropology at Tel Aviv University. Her work has appeared in American Ethnologist, Ethnic and Racial Studies, and the Journal of the Royal Anthropological Institute.Deborah Dash Moore is Frederick G. L. Huetwell Professor of History and Director of the Jean and Samuel Frankel Center for Judaic Studies at the University of Michigan. She is author of GI Jews: How World War II Changed a Generation.