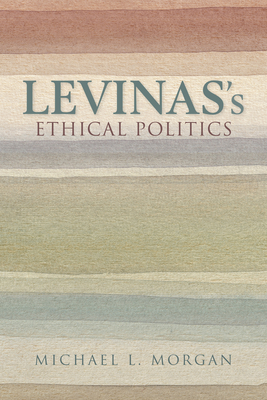 Levinas's Ethical Politics (Helen and Martin Schwartz Lectures in Jewish Studies) (Hardcover)
Indiana University Press, 9780253021069, 432pp.
Publication Date: May 9, 2016
Other Editions of This Title:
Paperback (5/9/2016)
* Individual store prices may vary.
Description
Emmanuel Levinas conceives of our lives as fundamentally interpersonal and ethical, claiming that our responsibilities to one another should shape all of our actions. While many scholars believe that Levinas failed to develop a robust view of political ethics, Michael L. Morgan argues against understandings of Levinas's thought that find him politically wanting or even antipolitical. Morgan examines Levinas's ethical critique of the political as well as his Jewish writings--including those on Zionism and the founding of the Jewish state--which are controversial reflections of Levinas's political expression. Unlike others who dismiss Levinas as irrelevant or anarchical, Morgan is the first to give extensive treatment to Levinas as a serious social political thinker whose ethics must be understood in terms of its political implications. Morgan reveals Levinas's political commitments to liberalism and democracy as well as his revolutionary conception of human life as deeply interconnected on philosophical, political, and religious grounds.
About the Author
Michael L. Morgan is Chancellor's Professor Emeritus of Philosophy and Jewish Studies at Indiana University, Bloomington and Senator Jerahmiel S. and Carole S. Grafstein Professor of Philosophy and Jewish Studies at the University of Toronto. He is author of Dilemmas in Modern Jewish Thought, Interim Judaism, and editor (with Steven Weitzman) of Rethinking the Messianic Idea in Judaism (all published by IUP).