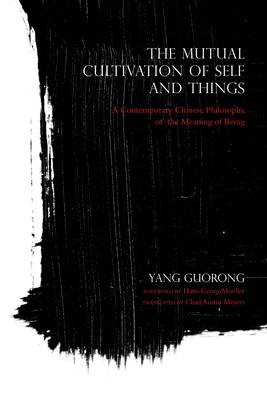 The Mutual Cultivation of Self and Things (Paperback)
A Contemporary Chinese Philosophy of the Meaning of Being (World Philosophies)
Indiana University Press, 9780253021113, 328pp.
Publication Date: April 15, 2016
Other Editions of This Title:
Hardcover, Chinese (4/15/2016)
* Individual store prices may vary.
Description
Yang Guorong is one of the most prominent Chinese philosophers working today and is best known for using the full range of Chinese philosophical resources in connection with the thought of Kant, Hegel, Marx, and Heidegger. In The Mutual Cultivation of Self and Things, Yang grapples with the philosophical problem of how the complexly interwoven nature of things and being relates to human nature, values, affairs, and facts, and ultimately creates a world of meaning. Yang outlines how humans might live more fully integrated lives on philosophical, religious, cultural, aesthetic, and material planes. This first English translation introduces current, influential work from China to readers worldwide.
About the Author
Yang Guorong is Zijiang University Professor at East China Normal University in Shanghai and a leading figure in Chinese philosophy. He has published ten books on classical Confucianism, neo-confucianism, Daoism, modern Chinese thought, and Chinese and Western philosophy.Chad Austin Meyers is a Ph.D. candidate in Chinese philosophy at East China Normal University. He has published "An Outline of a Concrete Metaphysics" and "Yang Guorong's Concrete Metaphysics" in Contemporary Chinese Thought.