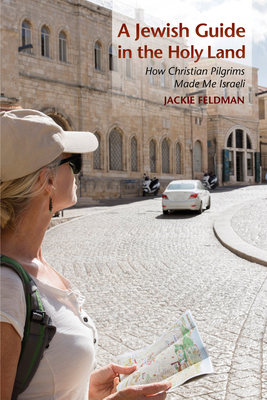 A Jewish Guide in the Holy Land (Paperback)
How Christian Pilgrims Made Me Israeli
Indiana University Press, 9780253021373, 222pp.
Publication Date: April 11, 2016
Other Editions of This Title:
Hardcover (4/11/2016)
* Individual store prices may vary.
Description
For many Evangelical Christians, a trip to the Holy Land is an integral part of practicing their faith. Arriving in groups, most of these pilgrims are guided by Jewish Israeli tour guides. For more than three decades, Jackie Feldman--born into an Orthodox Jewish family in New York, now an Israeli citizen, scholar, and licensed guide--has been leading tours, interpreting Biblical landscapes, and fielding questions about religion and current politics. In this book, he draws on pilgrimage and tourism studies, his own experiences, and interviews with other guides, Palestinian drivers and travel agents, and Christian pastors to examine the complex interactions through which guides and tourists "co-produce" the Bible Land. He uncovers the implicit politics of travel brochures and religious souvenirs. Feldman asks what it means when Jewish-Israeli guides get caught up in their own performances or participate in Christian rituals, and reflects on how his interactions with Christian tourists have changed his understanding of himself and his views of religion.
About the Author
Jackie Feldman is a Senior Lecturer in the Department of Sociology and Anthropology at Ben-Gurion University of the Negev. He is author of Above the Death Pits, Beneath the Flag: Youth Voyages to Poland and the Performance of Israeli National Identity. He has been a licensed tour guide in Jerusalem for over three decades.