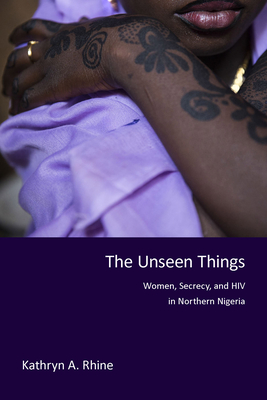 The Unseen Things (Paperback)
Women, Secrecy, and HIV in Northern Nigeria
Indiana University Press, 9780253021434, 218pp.
Publication Date: April 4, 2016
Other Editions of This Title:
Hardcover (4/4/2016)
* Individual store prices may vary.
Description
What do HIV-positive women in Nigeria face as they seek meaningful lives with a deeply discrediting disease? Kathryn A. Rhine uncovers the skillful ways women defuse concerns about their wellbeing and the ability to maintain their households. Rhine shows how this ethic of concealment involves masking their diagnosis, unfaithful husbands, and unsupportive families while displaying their beauty, generosity, and vitality. As Rhine observes, collusion with counselors and support group leaders to deflect stigma, secure respectability, and find love features prominently in the lives of ordinary women who hope for a brighter future as the HIV epidemic continues to expand.
About the Author
Kathryn A. Rhine is a medical anthropologist and associate professor at the University of Kansas. She is editor (with John M. Janzen, Glenn Adams and Heather Aldersey) of Medical Anthropology in Global Africa and her work has appeared in Anthropological Quarterly, Africa Today, and Ethnos.