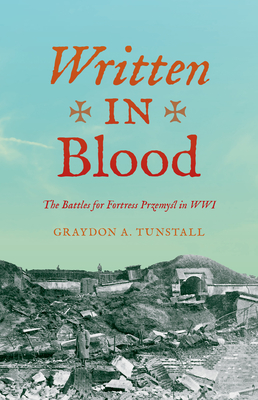 Written in Blood (Hardcover)
The Battles for Fortress Przemyśl in Wwi (Twentieth-Century Battles)
Indiana University Press, 9780253021977, 408pp.
Publication Date: August 16, 2016
* Individual store prices may vary.
Description
Bloodier than Verdun, the battles for Fortress Przemyśl were pivotal to victory on the Eastern Front during the early years of World War I. Control of the fortress changed hands three times during the fall of 1914. In 1915, the Austro-Hungarian armies launched three major offensives to penetrate the Russian encirclement and relieve the 120,000 trapped in the besieged fortress. Drawing on myriad sources, historian Graydon A. Tunstall tells of the impossible conditions facing the garrison: starvation, "horse-meat" diets, deplorable medical care, prostitution, alcoholism, dismal morale, and a failed breakout attempt. By the time the fortress finally fell to the Russians on March 22, 1915, the Hapsburg Army had sustained 800,000 casualties; the Russians, over a million. The fortress, however, had served its purpose. Tunstall argues that the besieged garrison kept the Russian army from advancing farther and obliterating the already weakening Austro-Hungarian forces at the outset of the War to End All Wars.
About the Author
Graydon A. Tunstall is Senior Research Lecturer in the Department of History at the University of South Florida and author of Blood in the Snow: The Carpathian Winter War of 1915.