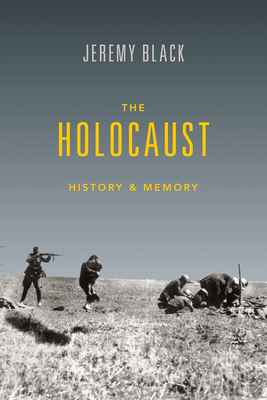 The Holocaust (Paperback)
History and Memory
Indiana University Press, 9780253022141, 320pp.
Publication Date: August 14, 2016
Other Editions of This Title:
Hardcover (8/14/2016)
* Individual store prices may vary.
Description
Brilliant and wrenching, The Holocaust: History and Memory tells the story of the brutal mass slaughter of Jews during World War II and how that genocide has been remembered and misremembered ever since. Taking issue with generations of scholars who separate the Holocaust from Germany's military ambitions, historian Jeremy M. Black demonstrates persuasively that Germany's war on the Allies was entwined with Hitler's war on Jews. As more and more territory came under Hitler's control, the extermination of Jews became a major war aim, particularly in the east, where many died and whole Jewish communities were exterminated in mass shootings carried out by the German army and collaborators long before the extermination camps were built. Rommel's attack on Egypt was a stepping stone to a larger goal--the annihilation of 400,000 Jews living in Palestine. After Pearl Harbor, Hitler saw America's initial focus on war with Germany rather than Japan as evidence of influential Jewish interests in American policy, thus justifying and escalating his war with Jewry through the Final Solution. And the German public knew. In chilling detail, Black unveils compelling evidence that many everyday Germans must have been aware of the genocide around them. In the final chapter, he incisively explains the various ways that the Holocaust has been remembered, downplayed, and even dismissed as it slips from horrific experience into collective consciousness and memory. Essential, concise, and highly readable, The Holocaust: History and Memory bears witness to those forever silenced and ensures that we will never forget their horrifying fate.
About the Author
Jeremy Black is Professor of History at the University of Exeter. He is author of many books, including Geopolitics and the Quest for Dominance (IUP, 2015); Other Pasts, Different Presents, Alternative Futures (IUP, 2015); Clio's Battles: Historiography in Practice (IUP, 2015); The Power of Knowledge: How Information and Technology Made the Modern World; War and Technology (IUP, 2013); and Fighting for America: The Struggle for Mastery in North America, 1519-1871 (IUP, 2011).