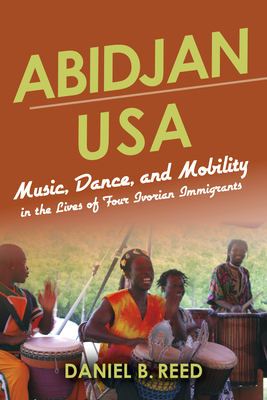 Abidjan USA (Hardcover)
Music, Dance, and Mobility in the Lives of Four Ivorian Immigrants (African Expressive Cultures)
Indiana University Press, 9780253022219, 346pp.
Publication Date: September 24, 2016
Other Editions of This Title:
Paperback (9/24/2016)
* Individual store prices may vary.
Description
Daniel B. Reed integrates individual stories with the study of performance to understand the forces of diaspora and mobility in the lives of musicians, dancers, and mask performers originally from C te d'Ivoire who now live in the United States. Through the lives of four Ivorian performers, Reed finds that dance and music, being transportable media, serve as effective ways to understand individual migrants in the world today. As members of an immigrant community who are geographically dispersed, these performers are unmoored from their place of origin and yet deeply engaged in presenting their symbolic roots to North American audiences. By looking at performance, Reed shows how translocation has led to transformations on stage, but he is also sensitive to how performance acts as a way to reinforce and maintain community. Abidjan USA provides a multifaceted view of community that is at once local, national, and international, and where identity is central, but transportable, fluid, and adaptable.
About the Author
Daniel B. Reed is Associate Professor in the Department of Folklore and Ethnomusicology at Indiana University Bloomington. He is author of Dan Ge Performance (IUP).