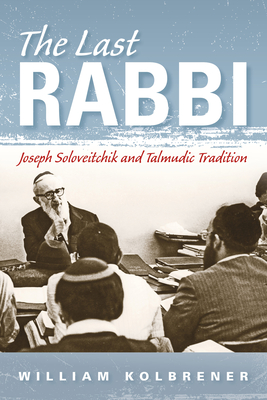 The Last Rabbi (Hardcover)
Joseph Soloveitchik and Talmudic Tradition (New Jewish Philosophy and Thought)
Indiana University Press, 9780253022240, 246pp.
Publication Date: September 19, 2016
* Individual store prices may vary.
Description
Joseph Soloveitchik (1903-1993) was a major American Orthodox rabbi, Talmudist, philosopher, and theologian. In this new work, William Kolbrener takes on Soloveitchik's controversial legacy and shows how he was torn between the traditionalist demands of his European ancestors and the trajectory of his own radical and often pluralist philosophy. A portrait of this self-professed "lonely man of faith" reveals him to be a reluctant modern who responds to the catastrophic trauma of personal and historical loss by underwriting an idiosyncratic, highly conservative conception of law that is distinct from his Talmudic predecessors, and also paves the way for a return to tradition that hinges on the ethical embrace of multiplicity. As Kolbrener melds these contradictions, he presents Soloveitchik as a good deal more complicated and conflicted than others have suggested. The Last Rabbi affords new perspective on the thought of this major Jewish philosopher and his ideas on the nature of religious authority, knowledge, and pluralism.
About the Author
William Kolbrener is Professor of English at Bar Ilan University in Israel. He is author of Open Minded Torah: Of Irony, Fundamentalism, and Love.