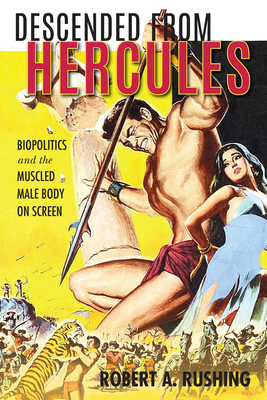 Descended from Hercules (Paperback)
Biopolitics and the Muscled Male Body on Screen (New Directions in National Cinemas)
Indiana University Press, 9780253022509, 224pp.
Publication Date: October 15, 2016
Other Editions of This Title:
Hardcover (10/15/2016)
* Individual store prices may vary.
Description
Muscles, six-pack abs, skin, and sweat fill the screen in the tawdry and tantalizing peplum films associated with epic Italian cinema of the 1950s and 1960s. Using techniques like slow motion and stopped time, these films instill the hero's vitality with timeless admiration and immerse the hero's body in a world that is lavishly eroticized but without sexual desire. These "sword and sandal" films represent a century-long cinematic biopolitical intervention that offers the spectator an imagined form of the male body--one free of illness, degeneracy, and the burdens of poverty--that defends goodness with brute strength and perseverance, and serves as a model of ideal citizenry. Robert A. Rushing traces these epic heroes from Maciste in Cabiria in the early silent era to contemporary transnational figures like Arnold Schwarzenegger in Conan the Barbarian, and to films such as Zach Snyder's 300. Rushing explores how the very tactile modes of representation cement the genre's ideological grip on the viewer.
About the Author
Robert A. Rushing is Associate Professor of Italian and Comparative Literature at the University of Illinois, Urbana-Champaign, where he also holds affiliate appointments in Media and Cinema Studies and the Unit for Criticism and Interpretive Theory. He is author of Resisting Arrest: Detective Fiction and Popular Culture and co-editor of Mad Men, Mad World: Sex, Politics, Style, and the 1960s.