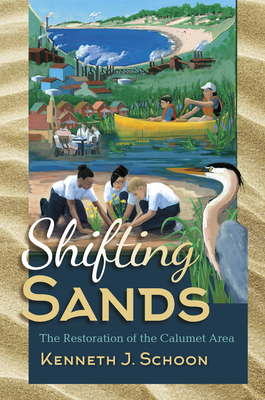 Shifting Sands (Hardcover)
The Restoration of the Calumet Area
Quarry Books, 9780253022950, 308pp.
Publication Date: October 10, 2016
* Individual store prices may vary.
Description
The location of one of the most diverse national parks in the United States, Northwest Indiana's Calumet area is home to what was at one time widely known as the most polluted river in the entire country. Calumet's advantageous location at the southern tip of Lake Michigan encouraged broadscale conversion of Indiana wilderness into an industrial base that once included the world's largest steel mill, largest cement works, and largest oil refinery. Thousands of tons of hazardous waste were dumped in and around the rivers with no thought for how it would affect the region's water, land, and air. However, a remarkable change of attitude has resulted in the rejuvenation of an area once rich in natural diversity and the creation of a National Park that brings in more than two million visitors a year, contains beautiful greenways and blueways, and provides safe recreation for nearby residents. A community-wide effort, the cleanup of this area is nothing short of remarkable. In this Indiana bicentennial book, Ken Schoon introduces the reader to the Calumet area's unique history and the residents who banded together to save it.
About the Author
Kenneth J. Schoon is Professor Emeritus of Science Education at Indiana University Northwest and a Northwest Indiana native. He is author of Dreams of Duneland: A Pictorial History of the Indiana Dunes Region (IUP, 2013), Calumet Beginnings: Ancient Shorelines and Settlements at the South End of Lake Michigan (IUP, 2003) and City Trees.