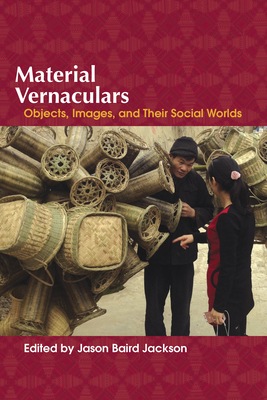 Material Vernaculars (Paperback)
Objects, Images, and Their Social Worlds
Indiana University Press, 9780253023483, 210pp.
Publication Date: October 3, 2016
Other Editions of This Title:
Hardcover (10/3/2016)
* Individual store prices may vary.
Description
The role of objects and images in everyday life are illuminated incisively in Material Vernaculars, which combines historical, ethnographic, and object-based methods across a diverse range of material and visual cultural forms. The contributors to this volume offer revealing insights into the significance of such practices as scrapbooking, folk art produced by the elderly, the wedding coat in Osage ceremonial exchanges, temporary huts built during the Jewish festival of Sukkot, and Kiowa women's traditional roles in raiding and warfare. While emphasizing local vernacular culture, the contributors point to the ways that culture is put to social ends within larger social networks and within the stream of history. While attending to the material world, these case studies explicate the manner in which the tangible and intangible, the material and the meaningful, are constantly entwined and co-constituted.
About the Author
Jason Baird Jackson is Director of the Mathers Museum of World Cultures and Professor of Folklore Studies in the Department of Folklore and Ethnomusicology at Indiana University Bloomington.