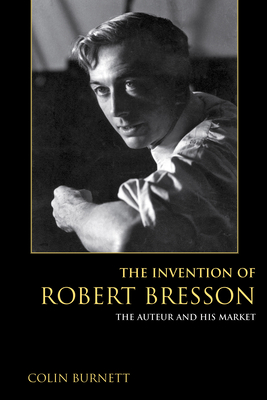 The Invention of Robert Bresson (Paperback)
The Auteur and His Market
Indiana University Press, 9780253024862, 288pp.
Publication Date: December 19, 2016
Description
Challenging the prevailing notion among cinephiles that the auteur is an isolated genius interested primarily in individualism, Colin Burnett positions Robert Bresson as one whose life's work confronts the cultural forces that helped shape it. Regarded as one of film history's most elusive figures, Bresson (1901-1999) carried himself as an auteur long before cultural magazines, like the famed Cahiers du cinema, advanced the term to describe such directors as Jacques Tati, Alfred Hitchcock, and Jean-Luc Godard. In this groundbreaking study, Burnett combines biography with cultural history to uncover the roots of the auteur in the alternative cultural marketplace of midcentury France.
About the Author
Colin Burnett is Assistant Professor of Film and Media Studies at Washington University in St. Louis. He has published articles in Film History, Transnational Cinema(s), Studies in French Cinema, The Journal of American Studies, and New Review of Film and Television Studies, and written essays for Robert Bresson (Revised), The Routledge Encyclopedia of Film Theory, Directory of World Cinema: France, A Companion to Media Authorship, and Arnheim for Film and Media Studies.
Advertisement