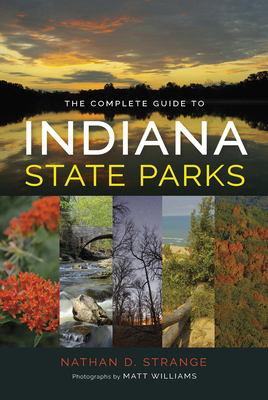 The Complete Guide to Indiana State Parks (Paperback)
Quarry Books, 9780253025197, 272pp.
Publication Date: March 14, 2018
* Individual store prices may vary.
Description
Whether you are looking for a weekend hike in the woods, a family outing, or great locations to study the local flora and fauna, Indiana state parks provide something for everyone. Visiting 24 state parks in Indiana, Nathan Strange and Matt Williams describe and photograph the features that make each park beautiful and unique. Each park profile includes an engaging history of the park's origins, plus images or descriptions of landscapes, wildlife, and adventures available. This complete guidebook also offers extensive descriptions of the best park trails, along with the authors' hiking experiences and directions. Featuring 109 exquisite full-color photographs and inside facts, The Complete Guide to Indiana State Parks is a must-have for every Hoosier and visitor to the state.
About the Author
Nathan D. Strange is a writer, naturalist, and author of A Guide to the Knobstone Trail.Matt Williams has worked for the Nature Conservancy for the past 16 years and is a specialist in prescribed fire and endangered species management. He is author and photographer of Indiana State Parks: A Centennial Celebration.