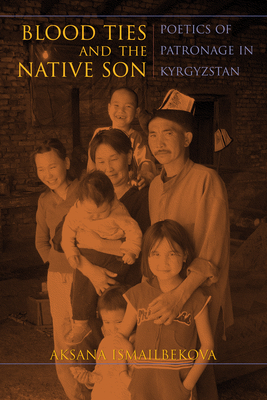 Blood Ties and the Native Son (Hardcover)
Poetics of Patronage in Kyrgyzstan (New Anthropologies of Europe)
Indiana University Press, 9780253025289, 238pp.
Publication Date: May 22, 2017
Other Editions of This Title:
Paperback (5/22/2017)
* Individual store prices may vary.
Description
A pioneering study of kinship, patronage, and politics in Central Asia, Blood Ties and the Native Son tells the story of the rise and fall of a man called Rahim, an influential and powerful patron in rural northern Kyrgyzstan, and of how his relations with clients and kin shaped the economic and social life of the region. Many observers of politics in post-Soviet Central Asia have assumed that corruption, nepotism, and patron-client relations would forestall democratization. Looking at the intersection of kinship ties with political patronage, Aksana Ismailbekova finds instead that this intertwining has in fact enabled democratization--both kinship and patronage develop apace with democracy, although patronage relations may stymie individual political opinion and action.
About the Author
Aksana Ismailbekova is an affiliated researcher at Max Planck Institute for Social Anthropology.