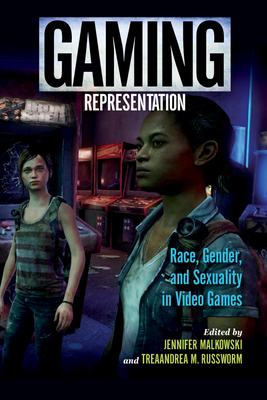 Gaming Representation: Race, Gender, and Sexuality in Video Games (Hardcover)
Race, Gender, and Sexuality in Video Games
Indiana University Press, 9780253025739, 280pp.
Publication Date: July 3, 2017
Description
Gaming Representation offers a timely and interdisciplinary call for greater inclusivity in video games. The issue of equality transcends the current focus in the field of Game Studies on code, materiality, and platforms. Journalists and bloggers have begun to hold the digital game industry and culture accountable for the discrimination routinely endured by female gamers, queer gamers, and gamers of color. Video game developers are responding to these critiques, but scholarly discussion of representation in games has lagged behind. Contributors to this volume examine portrayals of race, gender, and sexuality in a range of games, from casuals like Diner Dash, to indies like Journey and The Binding of Isaac, to mainstream games from the Grand Theft Auto, BioShock, Spec Ops, The Last of Us, and Max Payne franchises. Arguing that representation and identity function as systems in games that share a stronger connection to code and platforms than it may first appear, Gaming Representation pushes gaming scholarship to new levels of inquiry, theorizing, and imagination.
About the Author
Jennifer Malkowski is Assistant Professor of Film and Media Studies at Smith College. Her research areas include digital media; documentary; race, gender, and sexuality in media; and death and dying. She is the author of Dying in Full Detail: Mortality and Digital Documentary.TreaAndrea M. Russworm is Associate Professor of English at the University of Massachusetts, Amherst where she teaches classes on digital media, race, and popular culture. She is coeditor of From Madea to Media Mogul: Theorizing Tyler Perry and author of Blackness is Burning: Civil Rights, Popular Culture, and the Problem of Recognition.
Advertisement