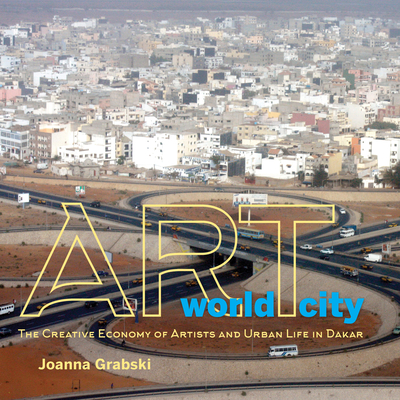 Art World City (Paperback)
The Creative Economy of Artists and Urban Life in Dakar (African Expressive Cultures)
Indiana University Press, 9780253026057, 328pp.
Publication Date: July 10, 2017
* Individual store prices may vary.
Description
Art World City focuses on contemporary art and artists in the city of Dakar, a famously thriving art metropolis in the West African nation of Senegal. Joanna Grabski illuminates how artists earn their livelihoods from the city's resources, possibilities, and connections. She examines how and why they produce and exhibit their work and how they make an art scene and transact with art world mediators such as curators, journalists, critics, art lovers, and collectors from near and far. Grabski shows that Dakar-based artists participate in a platform that has a global reach. They extend Dakar's creative economy and the city's urban vibe into an "art world city."
About the Author
Joanna Grabski is Director of the School of Art at Arizona State University. She is editor (with Carol Magee) of African Art, Interviews, Narratives: Bodies of Knowledge at Work. She wrote, directed, and produced the feature-length documentary film Market Imaginary, focused on Dakar's sprawling Colobane Market.