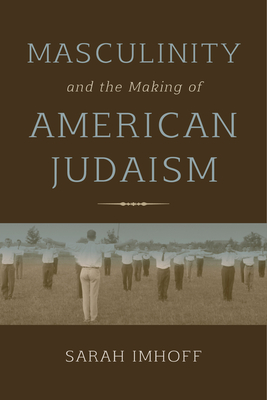 Masculinity and the Making of American Judaism (Hardcover)
Indiana University Press, 9780253026064, 312pp.
Publication Date: March 13, 2017
Description
How did American Jewish men experience manhood, and how did they present their masculinity to others? In this distinctive book, Sarah Imhoff shows that the project of shaping American Jewish manhood was not just one of assimilation or exclusion. Jewish manhood was neither a mirror of normative American manhood nor its negative, effeminate opposite. Imhoff demonstrates how early 20th-century Jews constructed a gentler, less aggressive manhood, drawn partly from the American pioneer spirit and immigration experience, but also from Hollywood and the YMCA, which required intense cultivation of a muscled male physique. She contends that these models helped Jews articulate the value of an acculturated American Judaism. Tapping into a rich historical literature to reveal how Jews looked at masculinity differently than Protestants or other religious groups, Imhoff illuminates the particular experience of American Jewish men.
About the Author
Sarah Imhoff is Assistant Professor in the Department ofReligious Studies and the Borns Jewish Studies Program atIndiana University. Her research focuses on religion and the body, including work on gender and American Judaism both historically and in the present, the role of DNA and genetic discourse in constructions of Jewishness, and the history of the field of religious studies.
Advertisement