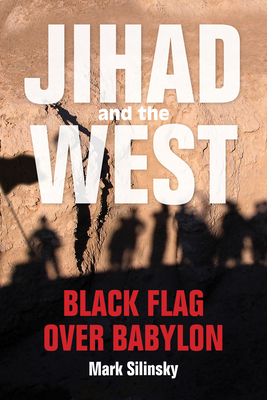 Jihad and the West (Hardcover)
Black Flag Over Babylon
Indiana University Press, 9780253027016, 278pp.
Publication Date: October 24, 2016
Other Editions of This Title:
Paperback (10/24/2016)
* Individual store prices may vary.
Description
U.S. Department of Defense analyst Mark Silinsky reveals the origins of the Islamic State's sinister obsession with the Western world. Once considered a minor irritant in the international system, the Caliphate is now a dynamic and significant actor on the world's stage, boasting more than 30,000 foreign fighters from 86 countries. Recruits consist not only of Middle-Eastern-born citizens, but also a staggering number of "Blue-Eyed Jihadists," Westerners who leave their country to join the radical sect. Silinsky provides a detailed and chilling explanation of the appeal of the Islamic State and how those abroad become radicalized, while also analyzing the historical origins, inner workings, and horrific toll of the Caliphate. By documenting the true stories of men, women, and children whose lives have been destroyed by the radical group, Jihad and the West presents the human face of the thousands who have been kidnapped, raped, tortured, and murdered by the Islamic State, including Kayla Mueller, who was kidnapped, given to the Caliphate's leader as a sex slave, and ultimately killed.
About the Author
Mark Silinsky is a veteran analyst in the Department of Defense, an adjunct professor at the United States Army War College, and an affiliate professor at the University of Haifa. He has served in U.S. Army intelligence; as an Army civilian Foreign Area Officer (FAO) for Eurasia, Russian language; an Africa analyst for the Defense Intelligence Agency; an action officer for the Joint Staff, J5; and a research fellow as part of the Exceptional Analyst Program. He is the author of The Taliban: Afghanistan's Most Lethal Insurgent Group.