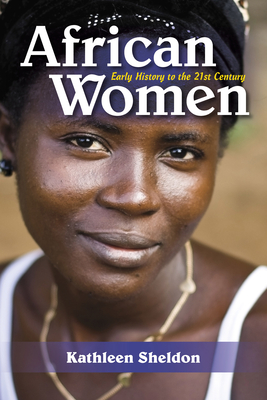 African Women (Hardcover)
Early History to the 21st Century
Indiana University Press, 9780253027160, 352pp.
Publication Date: April 24, 2017
Other Editions of This Title:
Paperback (4/24/2017)
* Individual store prices may vary.
Description
African women's history is a topic as vast as the continent itself, embracing an array of societies in over fifty countries with different geographies, social customs, religions, and historical situations. In African Women: Early History to the 21st Century, Kathleen Sheldon masterfully delivers a comprehensive study of this expansive story from before the time of records to the present day. She provides rich background on descent systems and the roles of women in matrilineal and patrilineal systems. Sheldon's work profiles elite women, as well as those in leadership roles, traders and market women, religious women, slave women, women in resistance movements, and women in politics and development. The rich case studies and biographies in this thorough survey establish a grand narrative about women's roles in the history of Africa.
About the Author
Kathleen Sheldon is an independent scholar who has a research affiliation with the Center for the Study of Women at the University of California, Los Angeles. She is author of Pounders of Grain: A History of Women, Work, and Politics in Mozambique and the Historical Dictionary of Women in Sub-Saharan Africa.