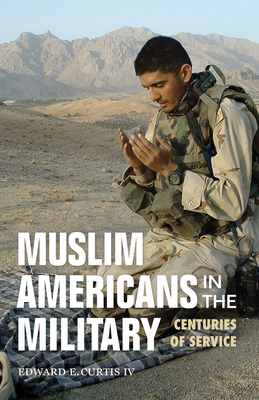 Muslim Americans in the Military: Centuries of Service (Paperback)
Centuries of Service
Indiana University Press, 9780253027177, 102pp.
Publication Date: October 17, 2016
Description
Since the Revolutionary War, Muslim Americans have served in the United States military, risking their lives to defend a country that increasingly looks at them with suspicion and fear. InMuslim Americans in the Military: Centuries of Service, Edward E. Curtis illuminates the long history of Muslim service members who have defended their country and struggled to practice their faith. Profiling soldiers, marines, airmen, and sailors since the dawn of our country, Curtis showcases the real stories of Muslim Americans, from Omer Otmen, who fought fiercely against German forces during World War I, to Captain Humayun Khan, who gave his life in Iraq in 2004. These true stories contradict the narratives of hate and fear that have dominated recent headlines, revealing the contributions and sacrifices that these soldiers have made to the United States.
About the Author
Edward E. Curtis IV is the author of several books, including Muslims in America: A Short History.
Advertisement