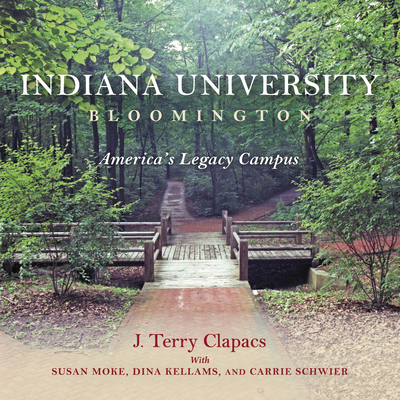 Indiana University Bloomington (Hardcover)
America's Legacy Campus (Well House Books)
Well House Books, 9780253029034, 320pp.
Publication Date: October 19, 2017
Description
Amid the gently rolling hills of southern Indiana is one of America's most beautiful college campuses. Rich in architectural tradition, harmonious in building scale and materials, and comfortably nestled in a picturesque natural environment, Indiana University Bloomington stands as a testament to careful campus planning and committed stewardship. Planning principles adopted in the earliest stages of campus development have been protected, enhanced, and faithfully preserved, resulting in an institution that can truly be called America's Legacy Campus. Lavishly illustrated with 481 photographs and brimming with fascinating details, this book tells the story of that campus--a tale not only of Indiana University's buildings, architecture, and growth, but of the talented, dedicated people who brought the buildings to life.
About the Author
J. Terry Clapacs is Vice President Emeritus of Indiana University. Serving the university for forty-three years, his longest service focused on campus master planning, new building construction, real estate acquisition, and campus maintenance and beautification. He has been credited with 661 major building projects or more than half of the structures found on IU's eight campuses.
Advertisement