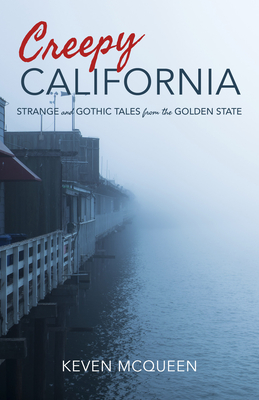 Creepy California (Paperback)
Strange and Gothic Tales from the Golden State
Quarry Books, 9780253029058, 146pp.
Publication Date: August 7, 2017
Other Editions of This Title:
Hardcover (8/7/2017)
* Individual store prices may vary.
Description
Beneath California's scenic landscape lies a strange and dark side, full of spine-tingling tales and frightful imagery. Creepy California: Strange and Gothic Tales from the Golden State explores the disturbing and macabre stories of unexplained deaths, intentional live burials, true crimes, and ghosts who haunt the Pacific Coast. This spooky collection includes the extraordinarily odd, like the account of a coroner, who "borrowed" the stylish clothes of one dead man and even sold the corpse's head to a doctor for scientific research, and the paranormal, like the tale of a haunted, two-story house in San Francisco that was moved across town in an effort to dislodge its ghostly tenants. The attempt failed, and the San Francisco Chronicle commented that "the neighborhood has been kept in a constant dread and torment by unearthly groans, mysterious lights, and agonized shrieks emanating from their dread habitation."
An intriguing and frightful look at the disturbing side of the state, Creepy California promises to send chills down your spine and keep you looking over your shoulder.
About the Author
Keven McQueen is an instructor in the Department of English at Eastern Kentucky University. He is the author of numerous books, including The Kentucky Book of the Dead, Murder and Mayhem in Indiana, and The Axman Came from Hell and Other True Crime Stories.