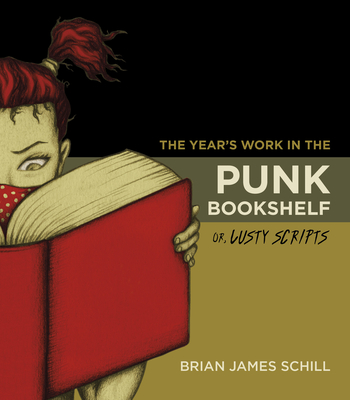 The Year's Work in the Punk Bookshelf, Or, Lusty Scripts (Paperback)
Indiana University Press, 9780253029300, 384pp.
Publication Date: September 25, 2017
Other Editions of This Title:
Hardcover (9/25/2017)
* Individual store prices may vary.
Description
This is the story of the books punks read and why they read them. The Year's Work in the Punk Bookshelf challenges the stereotype that punk rock is a bastion of violent, drug-addicted, uneducated drop outs. Brian James Schill explores how, for decades, punk and postpunk subculture has absorbed, debated, and reintroduced into popular culture, philosophy, classic literature, poetry, and avant-garde theatre. Connecting punk to not only Hegel, Nietzsche, and Freud, but Dostoevsky, Rimbaud, Henry Miller, Kafka, and Philip K. Dick, this work documents and interprets the subculture's literary history. In detailing the punk bookshelf, Schill contends that punk's literary and intellectual interests can be traced to the sense of shame (whether physical, socioeconomic, cultural, or sexual) its advocates feel in the face of a shameless market economy that not only preoccupied many of punks' favorite writers but generated the entire punk polemic.
About the Author
Brian James Schill is Undergraduate Research Coordinator for the Honors Program at the University of North Dakota. He teaches media theory, media criticism, and cultural studies, and is Founder and Editor of Agricouture.org.