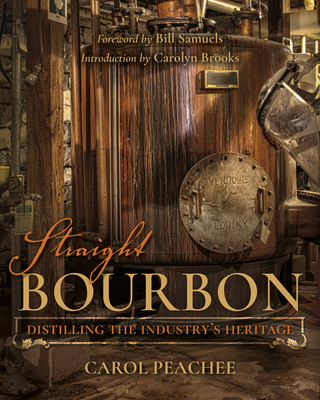 Straight Bourbon (Hardcover)
Distilling the Industry's Heritage
Indiana University Press, 9780253029478, 240pp.
Publication Date: September 4, 2017
* Individual store prices may vary.
Description
The story of bourbon production is a tale of American innovation, industry, and craft. Join photographer Carol Peachee on a visual journey from farm to bottle, with stunning images of the distilleries, farms, copper, brass, and steel works, cooperages and stave mills, and barrel warehouses that transform corn into liquid gold, while former Maker's Mark President Bill Samuels Jr. and whiskey historian Carolyn Brooks trace the impact of historical industries and production methods on the modern bourbon brand. From the ruins and rusted machinery of early distilleries to the flames of a modern barrel factory, 280 full-color photographs of Straight Bourbon offer a rare glimpse into the creation of America's native spirit.
About the Author
Carol Peachee is author and photographer of The Birth of Bourbon: A Photographic Tour of Early Distilleries and photographer of Kentucky Bourbon Country: The Essential Travel Guide.