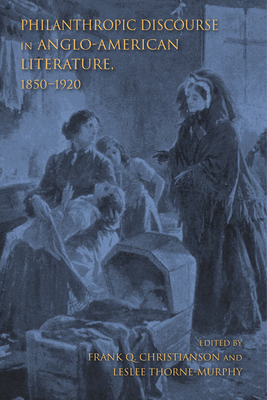 Philanthropic Discourse in Anglo-American Literature, 1850-1920 (Philanthropic and Nonprofit Studies) (Hardcover)
Indiana University Press, 9780253029553, 272pp.
Publication Date: October 19, 2017
Other Editions of This Title:
Paperback (10/19/2017)
* Individual store prices may vary.
Description
From the mid-19th century until the rise of the modern welfare state in the early 20th century, Anglo-American philanthropic giving gained an unprecedented measure of cultural authority as it changed in kind and degree. Civil society took on the responsibility for confronting the adverse effects of industrialism, and transnational discussions of poverty, urbanization, women's work, and sympathy provided a means of understanding and debating social reform. While philanthropic institutions left a transactional record of money and materials, philanthropic discourse yielded a rich corpus of writing that represented, rationalized, and shaped these rapidly industrializing societies, drawing on and informing other modernizing discourses including religion, economics, and social science. Showing the fundamentally transatlantic nature of this discourse from 1850 to 1920, the authors gather a wide variety of literary sources that crossed national and colonial borders within the Anglo-American range of influence. Through manifestos, fundraising tracts, novels, letters, and pamphlets, they piece together the intellectual world where philanthropists reasoned through their efforts and redefined the public sector.
About the Author
Frank Q. Christianson is Associate Professor of English at Brigham Young University. He is author of Philanthropy in British and American Fiction: Dickens, Hawthorne, Eliot and Howells, and Senior Editor of The Papers of William F. Cody. Leslee Thorne-Murphy is Associate Professor of English at Brigham Young University.