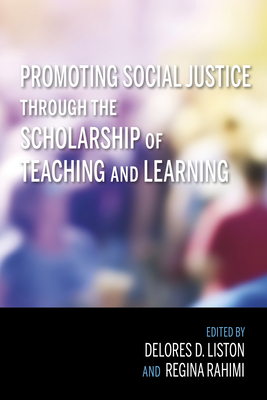 Promoting Social Justice Through the Scholarship of Teaching and Learning (Paperback)
Indiana University Press, 9780253029645, 424pp.
Publication Date: October 3, 2017
Other Editions of This Title:
Hardcover (10/3/2017)
* Individual store prices may vary.
Description
How can education become a transformative experience for all learners and teachers? The contributors to this volume contend that the Scholarship of Teaching and Learning (SoTL) can provide a strong foundation for the role of education in promoting social justice. The collection features contributions by an array of educators and scholars, highlighting the various ways that learners and teachers can prepare for and engage with social justice concerns. The essays offer reflections on the value of SoTL in relation to educational ethics, marginalized groups, community service and activism, counter narratives, and a range of classroom practices. Although the contributors work in a variety of disciplines and employ different theoretical frameworks, they are united by the conviction that education should improve our lives by promoting equity and social justice.
About the Author
Delores D. Liston is Professor of Curriculum and Foundations at Georgia Southern University. She is author of Joy as a Metaphor of Convergence: A Phenomenological and Aesthetic Investigation of Social and Educational Change, (with Natalie Adams, Christine Shea and Bryan Deever) Learning to Teach: Critical Approaches to the field Experience, and (with Regina Rahimi) Pervasive Vulnerabilities: Sexual Harassment in School.Regina Rahimi is Associate Professor and Interim Department Head of Secondary, Adult and Physical Education at Armstrong State University. She is author (with Delores D. Liston) of Pervasive Vulnerabilities: Sexual Harassment in School.