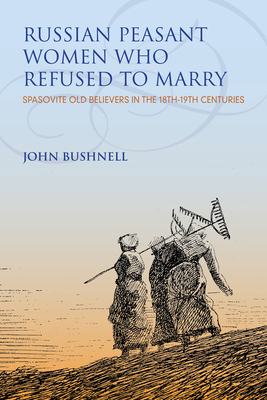 Russian Peasant Women Who Refused to Marry (Hardcover)
Spasovite Old Believers in the 18th-19th Centuries
Indiana University Press, 9780253029652, 400pp.
Publication Date: October 9, 2017
Other Editions of This Title:
Paperback (10/9/2017)
* Individual store prices may vary.
Description
John Bushnell's analysis of previously unstudied church records and provincial archives reveals surprising marriage patterns in Russian peasant villages in the 18th and 19th centuries. For some villages the rate of unmarried women reached as high as 70 percent. The religious group most closely identified with female peasant marriage aversion was the Old Believer Spasovite covenant, and Bushnell argues that some of these women might have had more agency in the decision to marry than more common peasant tradition ordinarily allowed. Bushnell explores the cataclysmic social and economic impacts these decisions had on the villages, sometimes dragging entire households into poverty and ultimate dissolution. In this act of defiance, this group of socially, politically, and economically subordinated peasants went beyond traditional acts of resistance and reaction.
About the Author
John Bushnell is Professor of History at Northwestern University. He is author of Mutiny Amid Repression: Russian Soldiers in the Revolution of 1905-1906 (Indiana University Press, 1985) and co-editor of Russia's Great Reforms, 1855-1881 (Indiana University Press, 1994).