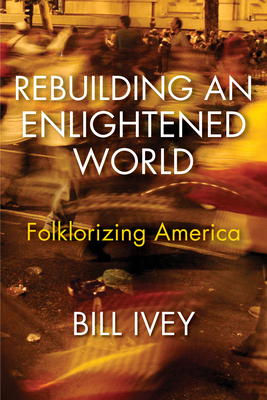 Rebuilding an Enlightened World (Hardcover)
Folklorizing America
Indiana University Press, 9780253029690, 194pp.
Publication Date: August 1, 2018
* Individual store prices may vary.
Description
Today, the long-assumed belief in the permanence of an enlightened world is suddenly open to challenge. Human rights, participatory government, and social justice are losing global influence, and the world of ordinary people is pushing back against Enlightenment conceits. Accumulated anger links Taliban, Tea Party, and Trump, threatening women's rights, social justice, and democracy. To understand and counteract the threat to these ideas, we must set aside embedded explanations and embrace a new frame of observation and tolerance grounded in the power of belief, legend, and tradition. In Rebuilding an Enlightened World, Bill Ivey explores how folklore offers a unique and compelling new way to understand the underlying forces disrupting the world today. If we are to salvage the best of the Enlightenment dream and build a better future, we must begin to listen, patiently and inquisitively, in order to interpret the customs, norms, and traditional practices that shape all human behavior.
About the Author
Bill Ivey was Chairman of the National Endowment for the Arts during the Clinton-Gore Administration and a Team Leader in the Barack Obama presidential transition. A former president of the American Folklore Society, he has for the past decade served that group as Senior Advisor for China. His books include Arts, Inc.: How Greed and Neglect Have Destroyed Our Cultural Rights and Handmaking America: A Back-to-Basics Pathway to a Revitalized American Democracy. Ivey is Visiting Research Scholar for the Indiana University Department of Folklore and Ethnomusicology.