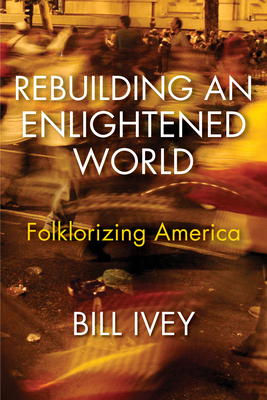 Rebuilding an Enlightened World (Hardcover)
Folklorizing America
Indiana University Press (Ips), 9780253029690, 194pp.
Publication Date: September 1, 2018
* Individual store prices may vary.
Description
Twenty-first century global disorder has been attributed to the collapse of liberalism, the abandonment of the common good, a failure of democracy, and an inexplicable derangement of society. In Rebuilding an Enlightened World, Bill Ivey argues that we are living through the painful and perhaps irreversible end of the Enlightenment. Today, the long-assumed belief in the permanence of an enlightened world is suddenly open to challenge. Human rights, participatory government, and social justice have lost global influence, and a thread of unreason runs from the Taliban, through the Tea Party, to Trump, threatening women's rights, social justice, and democracy. To understand and to counteract the loss of this hard-won marker of human progress, we must set aside embedded explanations and embrace a frame of observation and understanding grounded in the power of belief, legend, and traditional. Even as ordinary people around the world began to push back against the enlightenment, folklorists became more adept at recognizing the primary role of tradition and legend in the conduct of public affairs and everyday life. If we are to salvage the best of the Enlightenment dream, we must understand and ultimately accommodate the pervasive power of informal culture--the customs, norms, and traditional practices that shape all human behavior.
About the Author
Bill Ivey is Senior Policy Fellow at Americans for the Arts and Trustee of the Center for American Progress. He was Chairman of the National Endowment for the Arts in the Clinton-Gore administration, and was Team Leader in the Obama presidential transition. Ivey is Past-President of the American Folklore Society, serving that group as Senior Advisor for China. He is author of Arts, Inc.: How Greed and Neglect Have Destroyed Our Cultural Rights and Handmaking America: A Back-to-Basics Pathway to a Revitalized American Democracy.