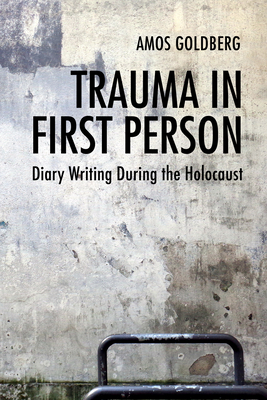 Trauma in First Person (Hardcover)
Diary Writing During the Holocaust
Indiana University Press, 9780253029744, 306pp.
Publication Date: November 20, 2017
* Individual store prices may vary.
Description
What are the effects of radical oppression on the human psyche? What happens to the inner self of the powerless and traumatized victim, especially during times of widespread horror? In this bold and deeply penetrating book, Amos Goldberg addresses diary writing by Jews under Nazi persecution. Throughout Europe, in towns, villages, ghettos, forests, hideouts, concentration and labor camps, and even in extermination camps, Jews of all ages and of all cultural backgrounds described in writing what befell them. Goldberg claims that diary and memoir writing was perhaps the most important literary genre for Jews during World War II. Goldberg considers the act of writing in radical situations as he looks at diaries from little-known victims as well as from brilliant diarists such as Chaim Kaplan and Victor Kemperer. Goldberg contends that only against the background of powerlessness and inner destruction can Jewish responses and resistance during the Holocaust gain their proper meaning.
About the Author
Amos Goldberg is Chair of the Department of Jewish History and Contemporary Jewry at the Hebrew University of Jerusalem. His major fields of research are the cultural history of the Jews in the Holocaust, Holocaust historiography, and Holocaust memory in a global world. The Hebrew edition of Trauma in First Person won the Eggit prize for Holocaust literature and research in Israel.