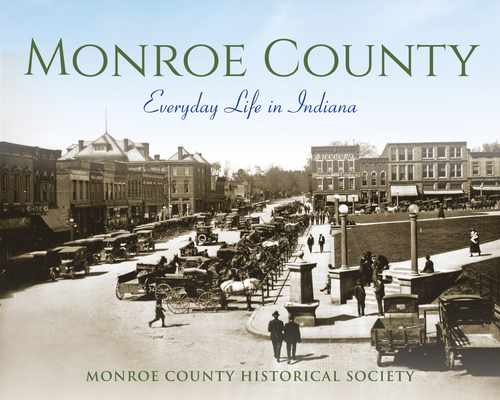 Monroe County: Everyday Life in Indiana (Hardcover)
Everyday Life in Indiana
Quarry Books, 9780253029805, 288pp.
Publication Date: September 11, 2017
Description
How has American life changed over the last 200 years? Monroe County: Everyday Life in Indiana showcases the transformations time has delivered to Monroe County, nestled amidst the wooded rolling hills of south-central Indiana. Since it was established in 1818, Monroe County has seen tremendous changes in transportation, education, modes of entertainment, foodways, and approaches to childhood. This book stages this gradual yet astonishing transformation through depictions of the everyday life of Monroe County's residents in more than 300 never-before-published photographs. These captivating images reveal how residents grew up, worked, traveled, and played in Monroe County through the decades and how the community developed and thrived despite wars, depressions, and other turbulent times. It also examines the activities that drew the community together: organizations like churches, fraternal societies, women's clubs, and hobby groups. Featuring forewords by Monroe County Historical Society Museum founder Gayle Cook and Monroe County History Center Director Dana Beth Evans and an afterword by Bloomington mayor John Hamilton, Monroe County is a bicentennial celebration of the people and places that have made Monroe County unique--but nonetheless universal in its gradual but inexorable transformation by time.
About the Author
The mission of the Monroe County Historical Society is to foster a deeper understanding and appreciation of Monroe County's history, culture, and natural environment by all.
Advertisement