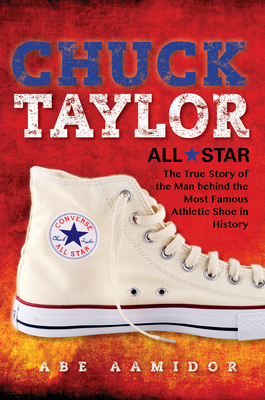 Chuck Taylor, All Star (Paperback)
The True Story of the Man Behind the Most Famous Athletic Shoe in History
Indiana University Press, 9780253030061, 200pp.
Publication Date: April 24, 2017
Other Editions of This Title:
Hardcover (3/1/2006)
* Individual store prices may vary.
Description
In 1921, Converse hired 20-year-old Chuck Taylor as a salesman, sparking a nearly 50-year career that defined the Converse All Star basketball shoe. Although his name is on the label of the legendary All Stars, which have been worn by hundreds of millions, little is known about the man behind the name. For this biography, Abe Aamidor went on a three-year quest to learn the true story of Chuck Taylor. The search took him across the country, tracking down leads, separating fact from fiction, and discovering that the truth--warts and all--was much more interesting than the myth. Chuck Taylor was a basketball player who also served as a wartime coach with the US Army Air Forces and organized thousands of high school and college basketball clinics. He was a true "ambassador of basketball" in Europe and South America as well as all over the United States. And he was, to be sure, a consummate marketing genius who was inducted into the Sporting Goods Hall of Fame and the Naismith Memorial Basketball Hall of Fame. Chuck Taylor, All Star is the true story of a man, a company, a sport, and a nation.
About the Author
Abe Aamidor has reported for The Indianapolis Star, Champaign-Urbana News-Gazette, and the St. Louis Globe-Democrat. He is author of Real Feature Writing and Real Sports Reporting and resides in Carmel, Indiana.