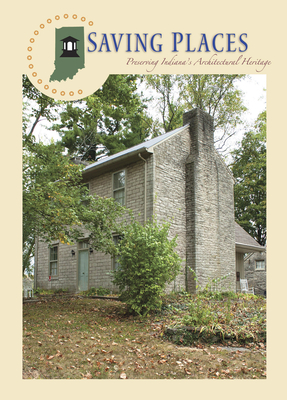 Saving Places (DVD-Video)
WTIU, 9780253030818
Publication Date: November 15, 2010
* Individual store prices may vary.
Description
Saving Places tells the stories of individuals who are engaged in revitalizing, protecting, and preserving our historic places in Indiana. This documentary focuses on four sites from across Indiana: Wilson Bridge near Delphi; The John Jay Center for Learning in Portland; Lyles Station School near Princeton; and the Maple Grove Road Historic District near Bloomington.
There are dozens of important historic places in Indiana that are constantly threatened by sprawl, obsolescence, and lack of official protection. Others are disappearing before our eyes by abandonment, neglect, and deterioration. But we can be encouraged because there are many places in our state where people decided to work together to preserve unique historic sites.
Saving Places focuses on the positives of "community-building" and economic growth that successful preservation can engender. Viewers will see the astounding transformations and find out what inspires people to get involved. All of the projects required organization, commitment, passion, and energy.
About the Author
WTIU Public Television is licensed through Indiana University and is a member station of PBS.