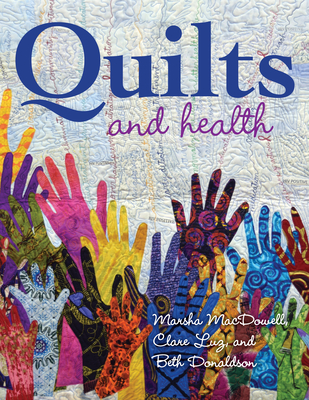 Quilts and Health (Hardcover)
Indiana University Press, 9780253032263, 304pp.
Publication Date: December 22, 2017
* Individual store prices may vary.
Description
Name an illness, medical condition, or disease and you will find quiltmaking associated with it. From Alzheimer's to Irritable Bowel Syndrome, Lou Gehrig's Disease to Crigler-Najjar Syndrome, and for nearly every form of cancer, millions of quilts have been made in support of personal well-being, health education, patient advocacy, memorialization of victims, and fundraising. In Quilts and Health, Marsha MacDowell, Clare Luz, and Beth Donaldson explore the long historical connection between textiles and health and its continued and ever growing importance in contemporary society. This lavishly illustrated book brings together over one hundred health-related quilts--with imagery from abstract patterns to depictions of fibromyalgia to an ovarian cancer diary--and the stories behind the art, as told by makers, recipients, healthcare professionals, and many others. This incredible book speaks to the healing power of quilts and quiltmaking and to the deep connections between art and health.
About the Author
Marsha MacDowell is Professor of Art, Art History, and Design at Michigan State University, Curator of Folk Arts at the Michigan State University Museum, and Director of the Quilt Index (www.quiltindex.org). She has authored many publications on traditional material culture and quiltmaking, including Quilts and Human Rights and Ubuntutu. Clare Luz is Assistant Professor in the Department of Family Medicine at Michigan State University. She is a gerontologist whose research focuses on quality of life for vulnerable older adults, long-term care health services, and the intersection of health, creativity, and the arts. Beth Donaldson is Digital Humanities Project Asset Coordinator at the Michigan State University Museum and Coordinator of the Quilt Index. She is a quilt maker and coauthor of Quilts and Human Rights, among other publications on quilts.