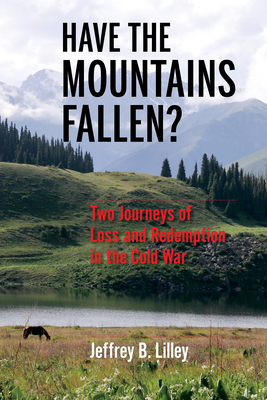 Have the Mountains Fallen? (Hardcover)
Two Journeys of Loss and Redemption in the Cold War
Indiana University Press, 9780253032423, 312pp.
Publication Date: January 23, 2018
Other Editions of This Title:
Paperback (1/23/2018)
* Individual store prices may vary.
Description
After surviving the blitzkrieg of World War II and escaping from three Nazi prison camps, Soviet soldier Azamat Altay fled to the West and was charged as a traitor in his homeland of Kyrgyzstan in Soviet Central Asia. Chingiz Aitmatov became a hero of Kyrgyzstan, propelled by family loss to write novels about the everyday lives of his fellow citizens. While both came from small villages in the beautiful mountainous countryside, they found themselves caught on opposite sides of the Cold War struggle between world superpowers. Altay became the voice of democracy on Radio Liberty, broadcasting back into his shuttered homeland, while Aitmatov rose through the ranks of Soviet society, a quiet rebel whose prose masked ugly truths about Soviet communism. Yet just as they seemed to be pulled apart by the divisions of the Cold War, they found their lives intersecting in compelling ways, joined by a common mission to save their people. Have the Mountains Fallen? traces the lives of these two men as they confronted the full threat and legacy of the Soviet empire. Through narratives of loss, love, and longing for a homeland forever changed, a clearer picture emerges of the struggle for freedom inside the Soviet Union during the Cold War.
About the Author
After witnessing the collapse of the Soviet Union as a journalist in the 1990s, Jeffrey B. Lilley moved to Central Asia in 2004. During a three-year posting in Kyrgyzstan, he read the works of Chinghiz Aitmatov, slept in yurts, drank fermented mare's milk, and hiked in the country's beautiful mountains. Over the next ten years, he worked in the field of democracy and governance support in Washington, DC, and the Middle East, returning to Kyrgyzstan in 2016 to lead a British-funded parliamentary support program. Lilley is author (with James R. Lilley) of China Hands: Nine Decades of Adventure, Espionage and Diplomacy.