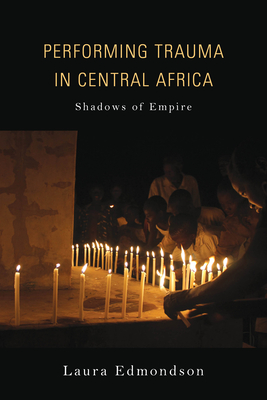 Performing Trauma in Central Africa (Hardcover)
Shadows of Empire (African Expressive Cultures)
Indiana University Press, 9780253032454, 400pp.
Publication Date: March 26, 2018
* Individual store prices may vary.
Description
What are the stakes of performance in a time of war? How is artistic expression prone to manipulation by the state and international humanitarian organizations? From the standpoint of empire, Laura Edmondson explores cultural production that responds to the 1994 genocide in Rwanda, the twenty-year civil war in northern Uganda, and regional conflict in the eastern part of the Democratic Republic of the Congo. She examines memorial ceremonies, plays, indigenous performance, NGO media campaigns, and contemporary dance to reveal how artists and cultural workers challenge state and humanitarian narratives in the shadow of empire and how empire, in turn, infiltrates creative capacities. Carefully contextualizing these narratives within the charged political terrain of the Great Lakes Region, Edmondson deepens our understanding of the role of creative expression and cultural agency in conflict and postconflict zones.
About the Author
Laura Edmondson is Associate Professor and Chair of the Department of Theater at Dartmouth College, where she is also affiliated with African and African American Studies. She is author of Performance and Politics in Tanzania: The Nation on Stage.