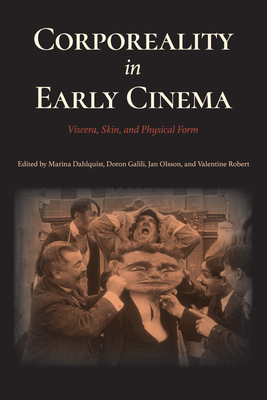 Corporeality in Early Cinema (Paperback)
Viscera, Skin, and Physical Form (Early Cinema in Review: Proceedings of Domitor)
Indiana University Press, 9780253033659, 370pp.
Publication Date: November 1, 2018
* Individual store prices may vary.
Description
Corporeality in Early Cinema inspires a heightened awareness of the ways in which early film culture, and screen praxes overall are inherently embodied. Contributors argue that on- and offscreen (and in affiliated media and technological constellations), the body consists of flesh and nerves and is not just an abstract spectator or statistical audience entity.
Audience responses from arousal to disgust, from identification to detachment, offer us a means to understand what spectators have always taken away from their cinematic experience. Through theoretical approaches and case studies, scholars offer a variety of models for stimulating historical research on corporeality and cinema by exploring the matrix of screened bodies, machine-made scaffolding, and their connections to the physical bodies in front of the screen.