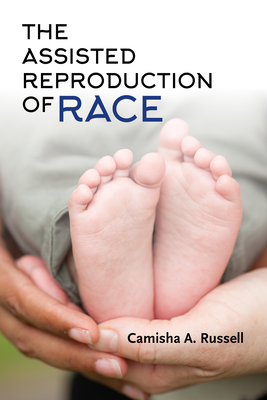 The Assisted Reproduction of Race (Paperback)
Indiana University Press, 9780253035905, 200pp.
Publication Date: December 6, 2018
Other Editions of This Title:
Hardcover (12/6/2018)
* Individual store prices may vary.
Description
The use of assisted reproductive technologies (ART)--in vitro fertilization, artificial insemination, and gestational surrogacy--challenges contemporary notions of what it means to be parents or families. Camisha A. Russell argues that these technologies also bring new insight to ideas and questions surrounding race. In her view, if we think of ART as medical technology, we might be surprised by the importance that people using them put on race, especially given the scientific evidence that race lacks a genetic basis. However if we think of ART as an intervention to make babies and parents, as technologies of kinship, the importance placed on race may not be so surprising after all. Thinking about race in terms of technology brings together the common academic insight that race is a social construction with the equally important insight that race is a political tool which has been and continues to be used in different contexts for a variety of ends, including social cohesion, economic exploitation, and political mastery. As Russell explores ideas about race through their role in ART, she brings together social and political views to shift debates from what race is to what race does, how it is used, and what effects it has had in the world.
About the Author
Camisha Russell is Assistant Professor of Philosophy at the University of Oregon.