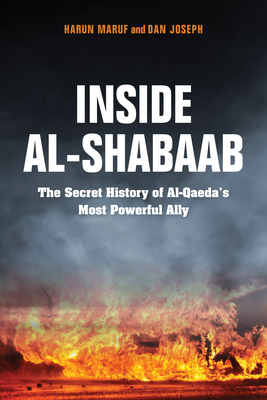 Inside Al-Shabaab (Paperback)
The Secret History of Al-Qaeda's Most Powerful Ally
Indiana University Press (Ips), 9780253037497, 324pp.
Publication Date: October 1, 2018
Other Editions of This Title:
Hardcover (10/1/2018)
* Individual store prices may vary.
Description
One of the most powerful Islamic militant groups in Africa, Al-Shabaab exerts Taliban-like rule over millions in Somalia and poses a growing threat to stability in the Horn of Africa. Somalis risk retaliation or death if they oppose or fail to comply with Al-Shabaab-imposed restrictions on aspects of everyday life such as clothing, media, sports, interpersonal relations, and prayer. Inside Al-Shabaab: The Secret History of Al-Qaeda's Most Powerful Ally recounts the rise, fall, and resurgence of this overlooked terrorist organization and provides an intimate understanding of its connections with Al-Qaeda. Drawing from interviews with former Al-Shabaab militants, including high-ranking officials, military commanders, police, and foot soldiers, authors Harun Maruf and Dan Joseph reveal the motivations of those who commit their lives to the group and its violent jihadist agenda. A wealth of sources including US diplomatic cables released by Wikileaks, letters taken from the Pakistani hideout of Osama bin Laden, case files from the prosecution of American Al-Shabaab members, emails from Hillary Clinton's tenure as secretary of state, and Al-Shabaab's own statements and recruiting videos inform Maruf and Joseph's investigation of the the United States' campaign against Al-Shabaab and how the 2006 US-backed Ethiopian invasion of Somalia gave the group the popular support it needed to radicalize ordinary citizens and become a powerful movement.
About the Author
Harun Maruf is Senior Editor in Voice of Americas Somali Service who has been covering Somalia and its struggles with war, terrorism, piracy, and drought since the early 1990s. With more than 100,000 followers, Maruf is the most followed Somali journalist on Twitter and a primary source of news to many people in the Horn of Africa. Prior to joining VOA, Maruf worked as a reporter for the BBC and Associated Press in Somalia and as a researcher for Human Rights Watch. Dan Joseph is an editor in Voice of America's central newsroom and has headed up its Africa desk since December 2005.