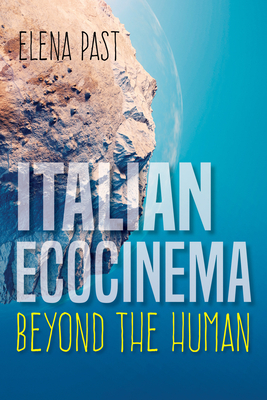 Italian Ecocinema Beyond the Human (New Directions in National Cinemas) (Hardcover)
Indiana University Press, 9780253039477, 248pp.
Publication Date: January 9, 2019
Other Editions of This Title:
Paperback (1/9/2019)
* Individual store prices may vary.
Description
Entangled in the hybrid fields of ecomedia studies and material ecocriticism, Elena Past examines five Italian films shot on location and ponders the complex relationships that the production crews developed with the filming locations and the nonhuman cast members. She uses these films--Red Desert (1964), The Winds Blows Round (2005), Gomorrah (2008), Le quattro volte (2010), and Return to the Aeolian Islands (2010)--as case studies to explore pressing environmental questions such as cinema's dependence on hydrocarbons, the toxic waste crisis in the region of Campania, and our reliance on the nonhuman world. Dynamic and unexpected actors emerge as the subjects of each chapter: playful goats, erupting volcanoes, airborne dust particles, fluid petroleum, and even the sound of silence. Based on interviews with crew members and close readings of the films themselves, Italian Ecocinema Beyond the Human theorizes how filmmaking practice--from sound recording to location scouting to managing a production--helps uncover cinema's ecological footprint and its potential to open new perspectives on the nonhuman world.
About the Author
Elena Past is Associate Professor of Italian in the Department of Classical and Modern Languages, Literatures, and Cultures at Wayne State University. She is author of Methods of Murder: Beccarian Introspection and Lombrosian Vivisection in Italian Crime Fiction, editor (with Deborah Amberson) of Thinking Italian Animals: Human and Posthuman in Modern Italian Literature and Film, and editor (with Serenella Iovino and Enrico Cesaretti) of Italy and the Environmental Humanities: Landscapes, Natures, Ecologies.