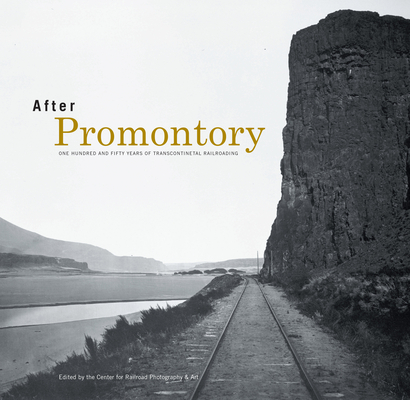 After Promontory (Hardcover)
One Hundred and Fifty Years of Transcontinental Railroading
Indiana University Press, 9780253039606, 268pp.
Publication Date: March 1, 2019
* Individual store prices may vary.
Description
Celebrating the sesquicentennial anniversary of the completion of the first transcontinental railroad in the United States, After Promontory: One Hundred and Fifty Years of Transcontinental Railroading profiles the history and heritage of this historic event. Starting with the original Union Pacific--Central Pacific lines that met at Promontory Summit, Utah, in 1869, the book expands the narrative by considering all of the transcontinental routes in the United States and examining their impact on building this great nation. Exquisitely illustrated with full color photographs, After Promontory divides the western United States into three regions--central, southern, and northern--and offers a deep look at the transcontinental routes of each one. Renowned railroad historians Maury Klein, Keith Bryant, and Don Hofsommer offer their perspectives on these regions along with contributors H. Roger Grant and Rob Krebs.
About the Author
The Center for Railroad Photography & Art, a 501(c)(3) not-for-profit arts and education organization, achieves its mission through exhibitions, conferences, and publications that spring from its core commitment to collect, preserve, and make widely available imagery that portrays the nearly 200-year history of railroads. Based in Madison, Wisconsin, the Center collaborates on its many projects with individuals and institutions ranging from museums and universities to libraries and historical societies, focusing on railroad imagery and the profound and moving stories it can tell.