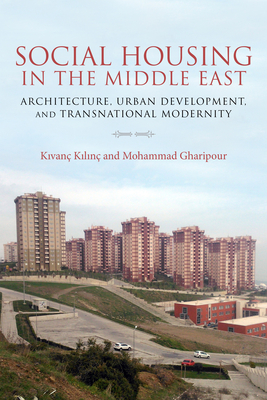 Social Housing in the Middle East (Paperback)
Architecture, Urban Development, and Transnational Modernity
Indiana University Press, 9780253039859, 336pp.
Publication Date: March 1, 2019
Other Editions of This Title:
Hardcover (3/1/2019)
* Individual store prices may vary.
Description
As oil-rich countries in the Middle East are increasingly associated with soaring skyscrapers and modern architecture, attention is being diverted away from the pervasive struggles of social housing in those same urban settings. Social Housing in the Middle East traces the history of social housing--both gleaming postmodern projects and bare-bones urban housing structures--in an effort to provide a wider understanding of marginalized spaces and their impact on identities, communities, and class. While architects may have envisioned utopian or futuristic experiments, these buildings were often constructed with the knowledge and skill sets of local workers, and the housing was in turn adapted to suit the modern needs of residents. This tension between local needs and national aspirations are linked to issues of global importance, including security, migration, and refugee resettlement. The essays collected here consider how culture, faith, and politics influenced the solutions offered by social housing; they provide an insightful look at how social housing has evolved since the 19th century and how it will need to adapt to suit the 21st.