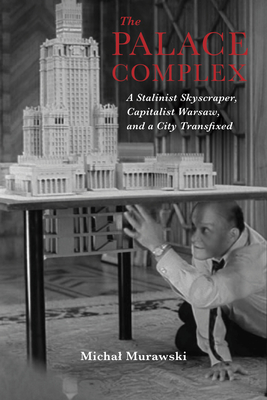 The Palace Complex (Paperback)
A Stalinist Skyscraper, Capitalist Warsaw, and a City Transfixed (New Anthropologies of Europe)
Indiana University Press, 9780253039965, 366pp.
Publication Date: March 22, 2019
Other Editions of This Title:
Hardcover (3/22/2019)
* Individual store prices may vary.
Description
The Palace of Culture and Science is a massive Stalinist skyscraper that was "gifted" to Warsaw by the Soviet Union in 1955. Framing the Palace's visual, symbolic, and functional prominence in the everyday life of the Polish capital as a sort of obsession, locals joke that their city suffers from a "Palace of Culture complex." Despite attempts to privatize it, the Palace remains municipally owned, and continues to play host to a variety of public institutions and services. The Parade Square, which surrounds the building, has resisted attempts to convert it into a money-making commercial center. Author Michal Murawski traces the skyscraper's powerful impact on 21st century Warsaw; on its architectural and urban landscape; on its political, ideological, and cultural lives; and on the bodies and minds of its inhabitants. The Palace Complex explores the many factors that allow Warsaw's Palace to endure as a still-socialist building in a post-socialist city.
About the Author
Michal Murawski is Assistant Professor in Critical Area Studies at the School of Slavonic and East European Studies, University College London.