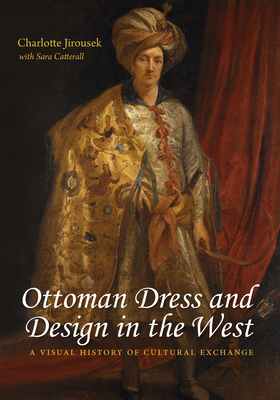 Ottoman Dress & Design in the West
A Visual History of Cultural Exchange
Paperback

* Individual store prices may vary.
Description
Ottoman Dress and Design in the West is a richly illustrated exploration of the relationship between West and Near East through the visual culture of dress. Charlotte Jirousek examines the history of dress and fashion in the broader context of western relationships with the Mediterranean world from the dawn of Islam through the end of the twentieth century. The significance of dress is made apparent by the author's careful attention to its political, economic, and cultural context. The reader comes to understand that dress reflects not simply the self and one's relation to community but also that community's relation to a wider world through trade, colonization, religion, and technology. The chapters provide broad historical background on Ottoman influence and European exoticization of that influence, while the captions and illustrations provide detailed studies of illuminations, paintings, and sculptures to show how these influences were absorbed into everyday living. Through the medium of dress, Jirousek details a continually shifting Ottoman frontier that is closely tied to European and American history. In doing so, she explores and celebrates an essential source of influence that for too long has been relegated to the periphery.
Indiana University Press, 9780253042163, 272pp.
Publication Date: January 25, 2019
About the Author
Charlotte A. Jirousek (1938-2014) was Associate Professor of textiles and apparel in the College of Human Ecology at Cornell University. Jirousek published extensively in refereed journals and contributed to several edited collections including The Encyclopedia of World Dress and The Fabric of Life: Cultural Transformations in Turkish Society. Sara Catterall was born in Ankara, and grew up in Minneapolis. She has worked as an academic librarian, book indexer, editor, and writer. She lives outside Ithaca, NY.